Athersley North Primary School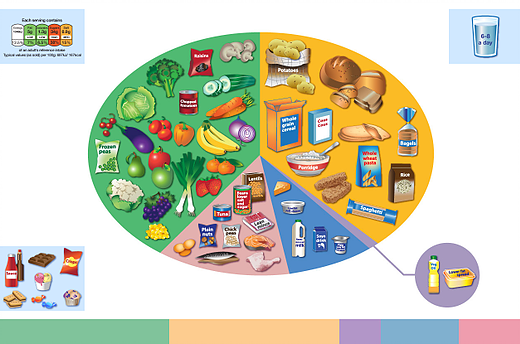 Children are growing and developing very quickly -which means they have high nutrient needs. Their diet requires plenty of foods which provide not just the energy they need to be active, but also foods which deliver vitamins and minerals too.
The eatwell plate highlights the different types of food that make up our diet, and shows the proportions we should eat them in to have a well-balanced and healthy diet.
Click on the button below to go to the NHS choices website for more ideas.
Change for Life​
Use the buttons below to find out more about ways to improve the way you eat.